Main content starts here, tab to start navigating
"GIVE PEOPLE THE FOOD YOU WOULD GIVE TO YOUR OWN CHILDREN."
Pietro barilla's words inspired our mission to offer joyful, wholesome &honest Italian food and drive our commitment to carefully select the best ingredients, sourced whenever possible from local producers, paying careful respect to people and planet.
OUR LOCAL SUPPLIERS FAMILY:
BEYOND® MEAT
The revolutionary plant-based meat that satisfies like Beef. BEYOND MEAT® is made from simple plant-based ingredients, applied in fresh ways with fewer greenhouse gas emissions.
√ 100% Non-GMO
√ More Protein than Beef!
√ No Soy, No Gluten
√ Less Gas Emission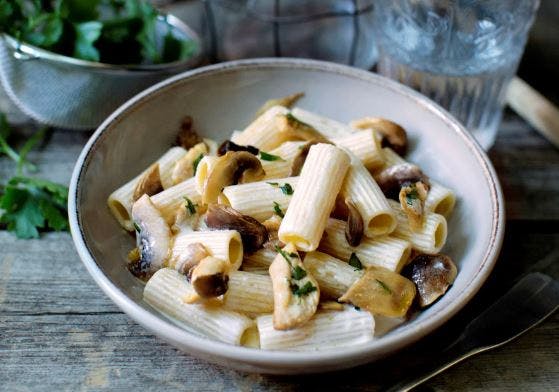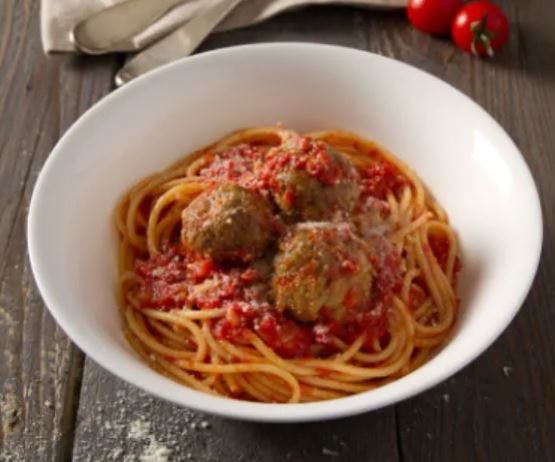 Peas provide the protein. Trace amounts of beet lend a
beefy red color. Coconut oil and potato starch ensure
mouth-watering juiciness and chew.
The result is uncompromisingly delicious recipes:
SPAGHETTI BEYOND® MEATBALLS
RIGATONI ALFREDO WITH BEYOND SAUSAGE
NIMAN RANCH
Began in the early 1970's on 11 acres just north of San Francisco. The cattle were raised using traditional, humane husbandry methods and given wholesome all-natural feeds. We purchase our beef and pork products from Niman Ranch. www.nimanranch.com
DRAKE FAMILY FARMS
Their cheeses are both "farmstead" and "artisan". The goat cheese is prepared at the farm from milk obtained from the goats they raise there. Located in Ontario, CA www.drakefamilyfarms.com
SCARBOROUGH FARMS
For over 20 years, they have been dedicated to growing some of the highest quality products on the planet: lettuce, herbs, micro greens and baby vegetables. We purchase our lettuce greens. Located in Oxnard, CA. www.scarboroughfarms.com
Di NAPOLI
Their San Marzano style Peeled tomatoes are made in the Italian tradition, deep red color, soft fragile texture and a sweet natural taste. The tomatoes are grown, harvested and processed in San Jose, CA. www.dinapoli.biz
DAVIDSON'S
Safest Choice Cage Free Eggs - are from farms approved as Certified Humane®. These Cage Free egg farms meet animal welfare standards of the Humane Society of the United States (HSUS). Combining the best features of food safety and the values of animal rights with great taste.
WAYNE FARMS
Chicken animal welfare certified Global Animal Partnership, third-party audited, No Hormones, No Artificial Ingredients.
URBANI TRUFFLES
The Urbani family began exporting high quality truffles in 1852 and has continued to do so for six generations. They have perfected the harvesting and transportation of these delicate ingredients, ensuring every truffle is at its prime upon arrival. www.urbani.com